The #1 Productivity Tool for
Imagine a platform where your to-do's automatically converted to your calendar? Where you can chat with your team, assign tasks, create notes, share files, plan your roadmap, and organize projects all in one place? Now it's possible with TaskChat!
A Productivity Tool that Automates Your Life
Our platform has been trusted by employees at the following companies...
Why Us?
A Productivity Tool that Automates Your Business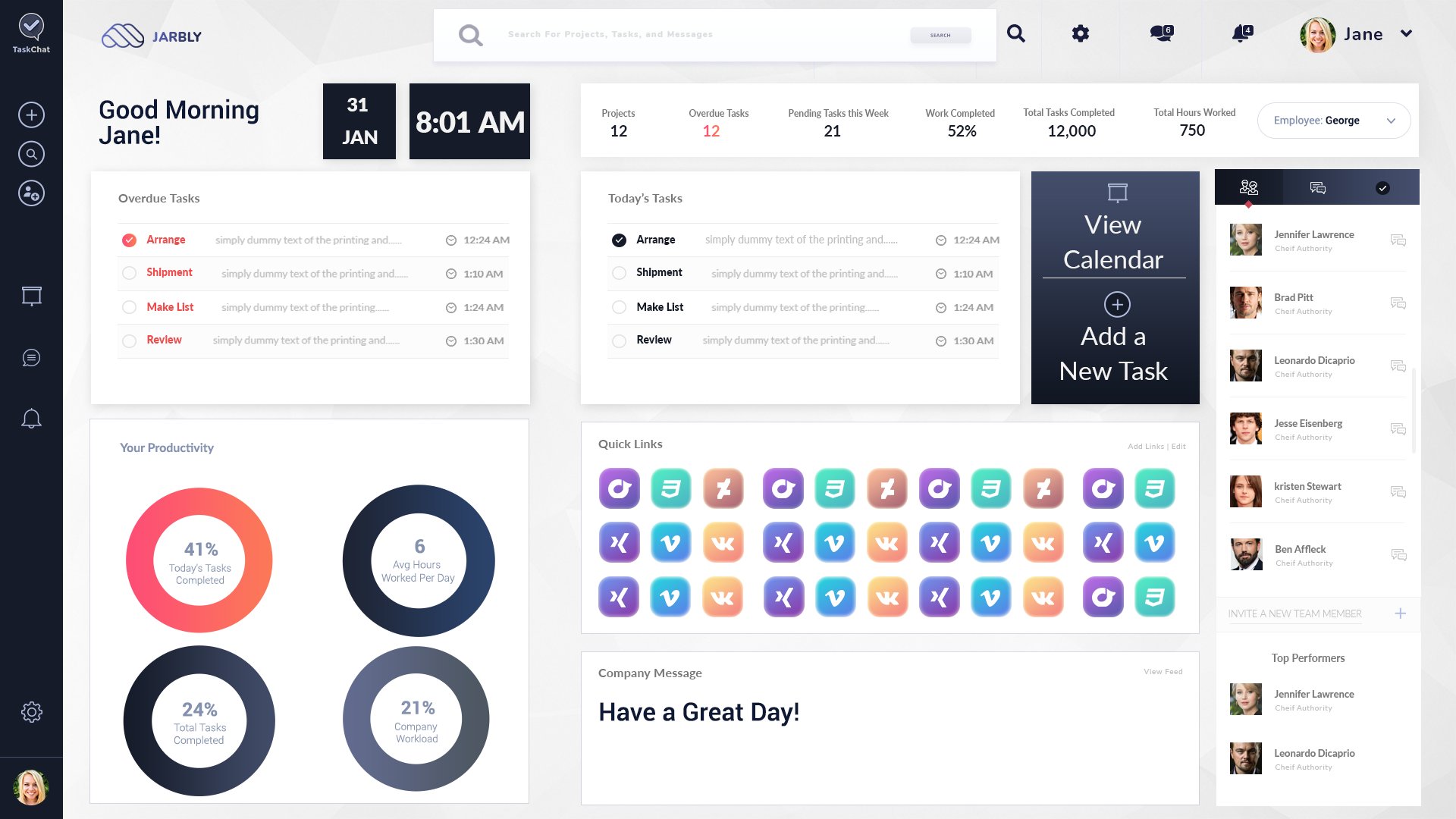 Automatic Calendar – To-Do's Get Converted into Calendar Times For You Automatically
Team Chat – Chat with Individuals Directly and With Your Teams Where Channels Get Automatically Created for You Based on Who Belongs to the Project
Project Roadmap – Manage Your Projects Based on Timelines so You Know What Months to Work on What Projects
Create Notes – Manage Notes and Keep them Organized in the Right Projects so the Right Team Members Have Access
Store Files – Folders Get Automatically Created for You and Team Members Associated with those Files Get Automatic Access to Those Files and Folders so Everything is Neat and Organized for Your Team
How it works
Your Business Needs to Be In Sync…
YOUR TEAM DESERVES THE RIGHT STRUCTURE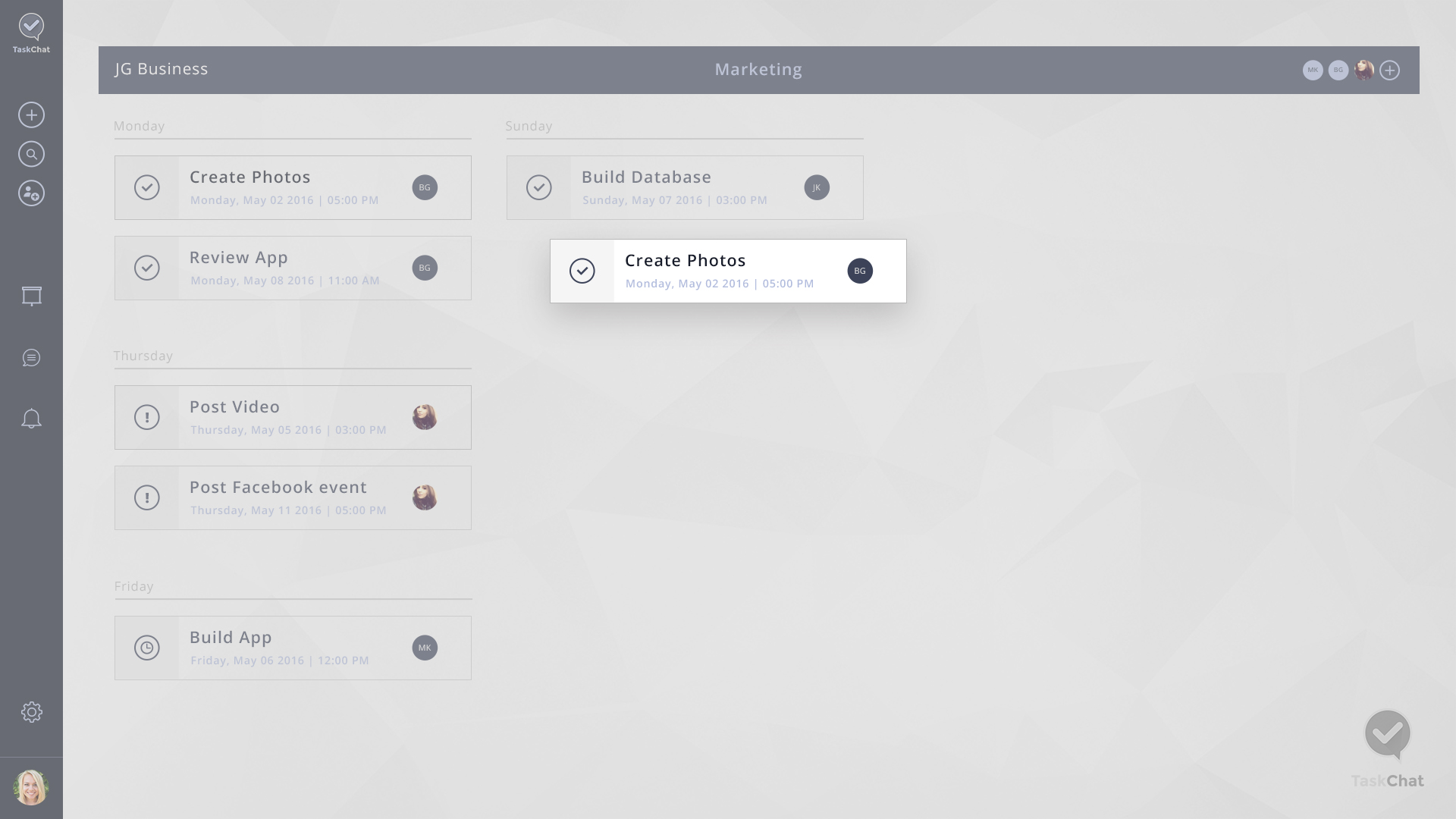 Manage Projects and Tasks
Manage the entire company's projects and tasks in one place. All tasks go directly on your calendar.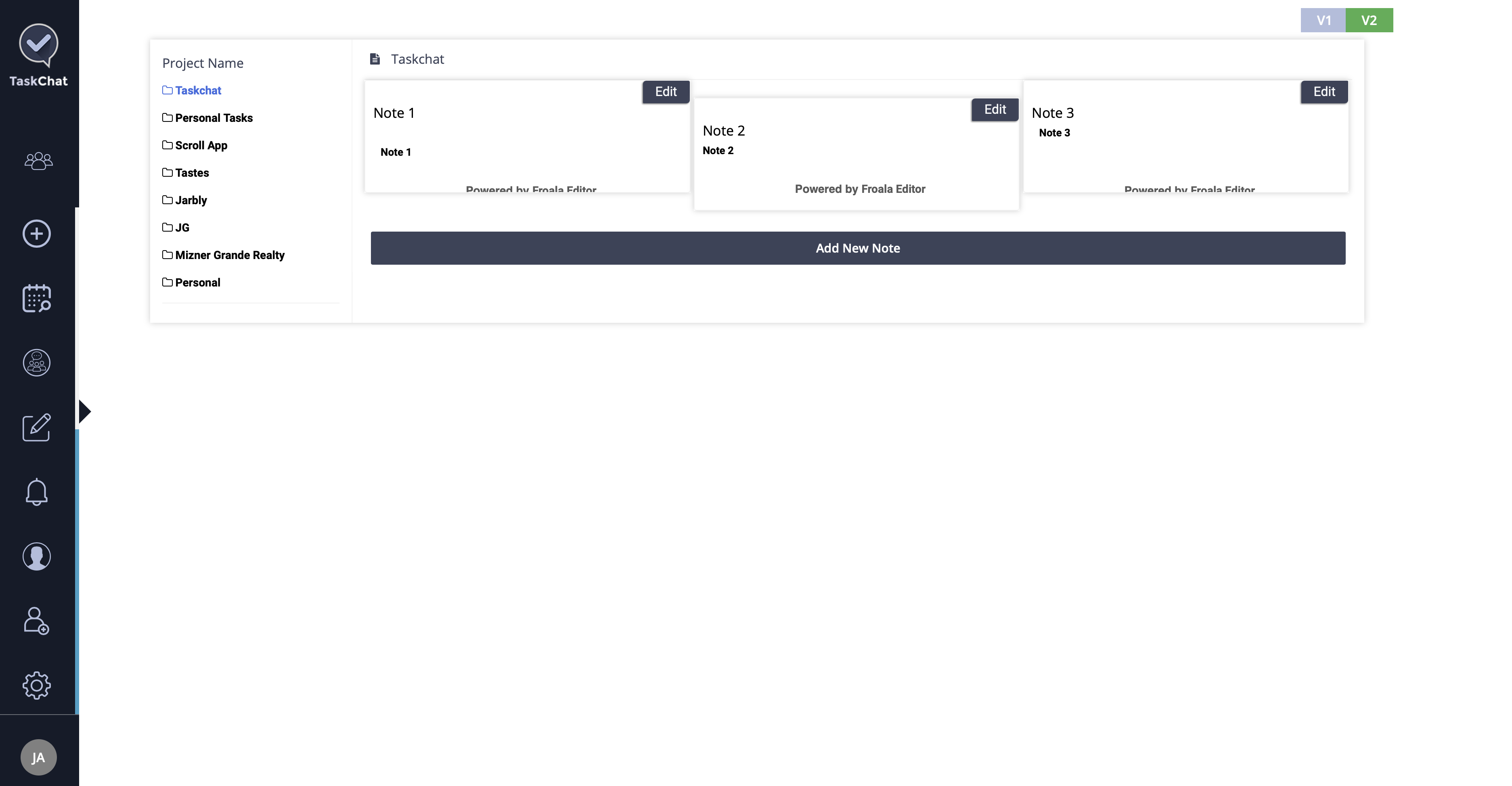 Organize Notes with Neat Structure
Tired of unorganized messy notes? Mixing personal notes with business notes? Keep everything in one place for your team members to view them properly.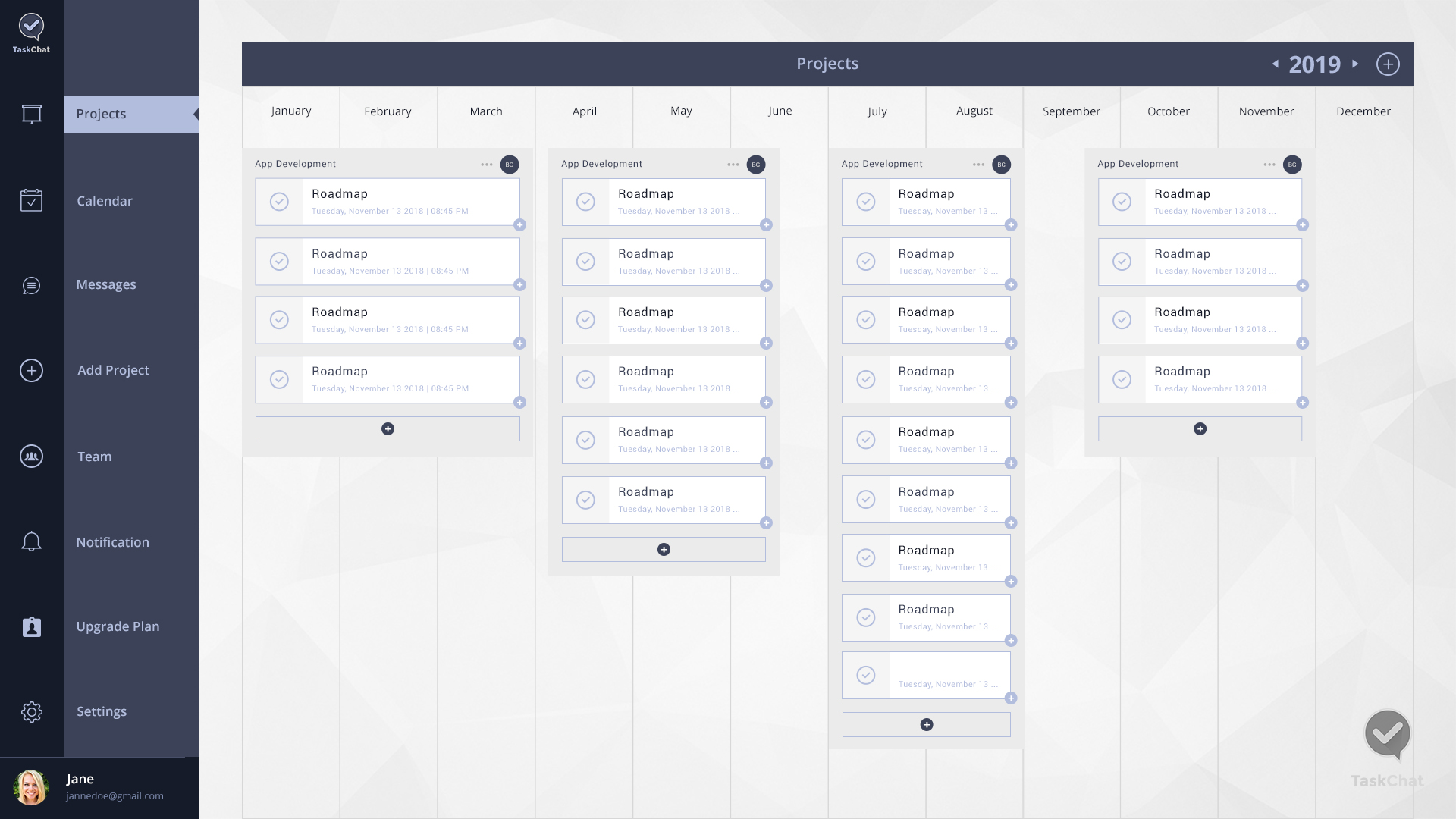 Project Roadmap for Proper Planning
Create an annual overview of what projects and tasks need to be done.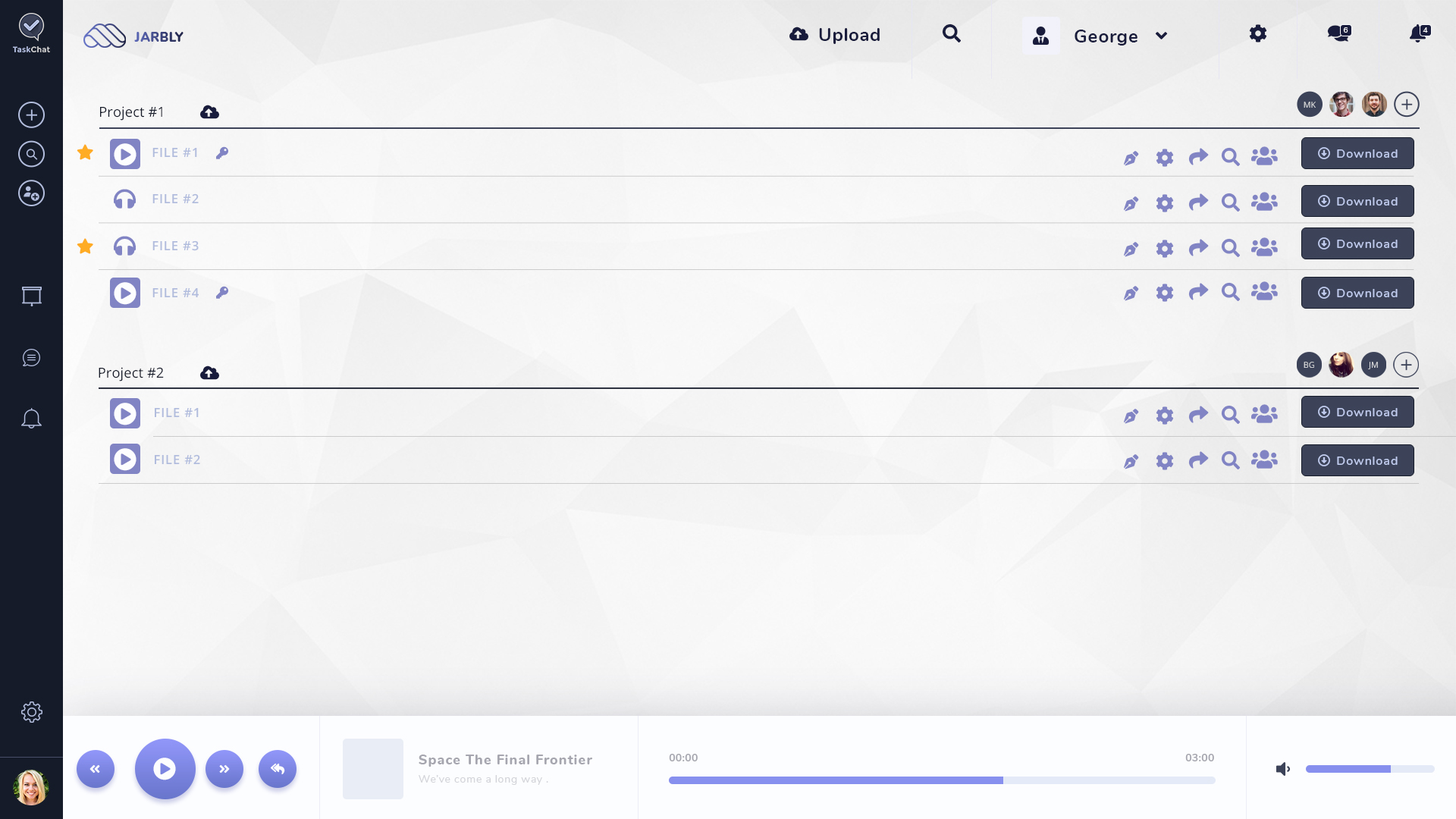 A Trusted Tool to Organize your Business
Making work simpler and more productive
The all-in-one platform that automatically assigns task in an available time slot on their calendar. This allows for more organization within your business and greater productivity for all of your workers. Your workers won't miss a beat since their schedule will be filled up and they'll get constant reminders to make sure they know what tasks to accomplish next. TaskChat has combined the features you use most often into one simple, easy-to-use app without using any complicated integrations.
Organize your business development projects by inviting team members into different channels. Once you create tasks within a project, you'll be able to assign them to either yourself or a specific team member. Once assigned, you'll be able to auto-assign the task based on when it needs to be accomplished, so you don't have to worry about when it fits in their schedule.
How many employees am I allowed to have on my TaskChat Organization?
Great question! TaskChat is a tiered system. You will be charged a fee based upon a range which will include the number of employees you'll be allowed to have (I.e. 4-10 employees, 11-25 employees, etc). If you max out your range, you can always add more employees to your organization simply by upgrading your plan. You can downgrade your plan at any time.
What if I have multiple businesses?
No problem! TaskChat will allow you to toggle between your organizations without having to log out and log in. It's a very simple platform that allows for easy access between businesses.
What is the auto-assign feature?
Sometimes it's hard to guess how to plot out your schedule to maximize efficiency. TaskChat will automatically find an opening in your calendar based on the priority you select (today, tomorrow, this week, this month, or long term goal) and assign the task at an appropriate time.
What happens when I assign a task to an employee?
The person who receives a task will see the task hit the project they're assigned to. It will also show up in their calendar at an available slot based on the priority you selected. The employee will be able to accept the task as is or modify the time. Once complete, the task will be marked as complete and it will fall off their calendar.
How are you different from other business apps?
Not only do we do business communication via instant messaging like other apps, but we also included task management locally in our app along with a calendar so your entire team can stay on top of their tasks and to-do's in real-time. The number one complaint about certain apps is you have to be code to create a developer driven bot or you have to pay for third party platforms such as Zapier to integrate other tools. Ours includes task management, business messaging, and calendar functionality all in one.
STOP USING MULTIPLE APPS...SIMPLIFY YOUR BUSINESS WITH TASKCHAT