Increase Productivity
with a tool that understands your work
.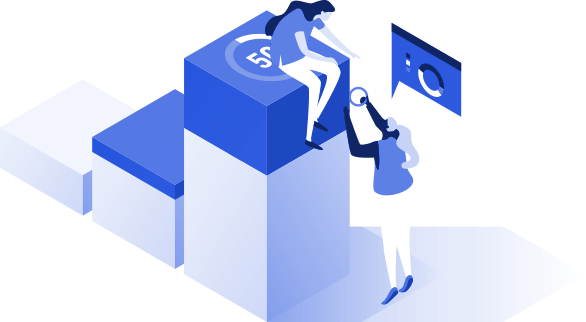 Team organization for every business
TaskChat allows you to work with your team to get more done in a collaborative environment.
Assign Tasks to Yourself & Workers
Store Your Favorite Links for Easy Acces
Everyone on the Team Has a Calendar
Automatically Schedule Meetings
Chat and Share Updates on Tasks
See TaskChat in Action
Try TaskChat and see how it will completely transform your team to be more productive.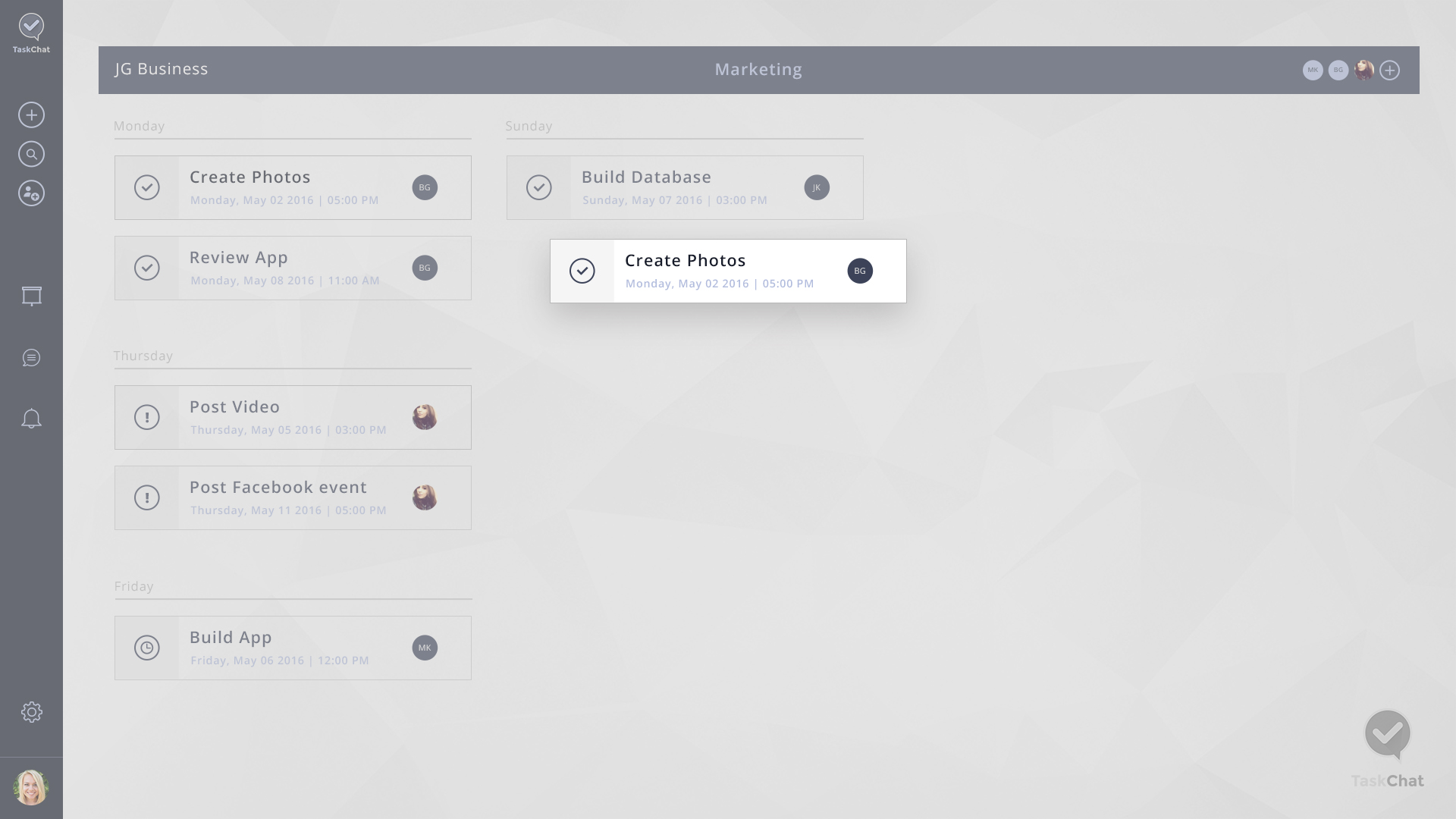 Get Started
with the #1 business app for professionals
.
TaskChat is sure to take your business to the next level.
Stop relying on your managers and employees to keep track of their own projects and deadlines. Every task that's created will show up on the assigned team member's calendar.
Even if you don't select a date for your task, you'll be able to take advantage of our auto-assign feature, which will schedule the task based upon two factors:
1) The estimated time to complete the task; and
2) The priority in which it needs to be finished by.
Let TaskChat automatically find an opening available in the employee's calendar.
This takes the guesswork out of scheduling.
You can also assign a custom date and/or time if you need to and your calendar will remind you of tasks as they come due.
If you have meetings with colleagues, don't ask them when they're available. TaskChat will automatically scan through their calendar, cross reference the schedules, and automatically assign it in an opening when everyone is available. It's truly remarkable.